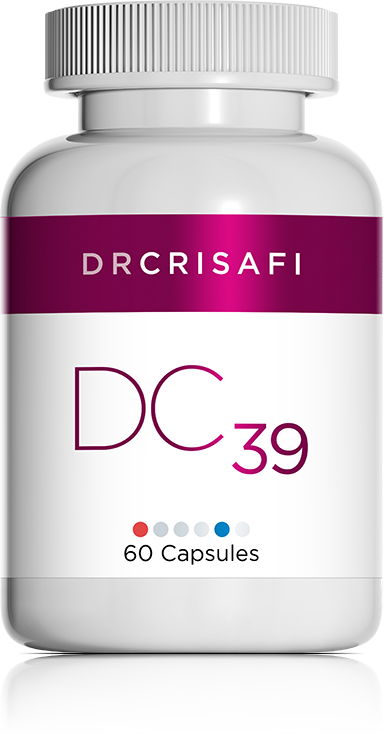 Available at our clinic only
DC39 (pH-C). Vitamin C in the form of magnesium ascorbate is non-acidic, more easily absorbed, and eliminates the risk of digestive problems.
Ingredients
Each vegetarian capsule contains:
Vitamin C (magnesium ascorbate) 1,000 mg
Capsule shell: Vegetarian gelatin and water.
Effects
Vitamin C is the most deficient vitamin in the North American diet.
This vitamin, which is a hormone in most animals, but not in humans, contributes to the synthesis of connective tissue (collagen) and hormones, as well as to wound healing. It is also important for immunity and adaptation to stress. In addition, it is one of the enzymes required for normal cholesterol metabolism and elimination.
A powerful antioxidant, several researchers suggest that it also plays an important role in cancer prevention.
In order to prevent the gastro-intestinal problems often associated with taking ascorbic acid (ordinary vitamin C), the vitamin C used in this formula is magnesium ascorbate, a non-acidic form of vitamin C.
Indications
Fatigue.
Cataracts.
Bleeding gums.
Gingivitis.
Frequent infections.
Cardiovascular disease.
Flu/cold.
Repair of damaged skin and general improvement to skin condition.
Osteoporosis.
Warning / Notes
As a preventive measure, pregnant women should avoid taking high doses of vitamin C (over 2,000 mg per day), as it can cause miscarriage in rare cases.