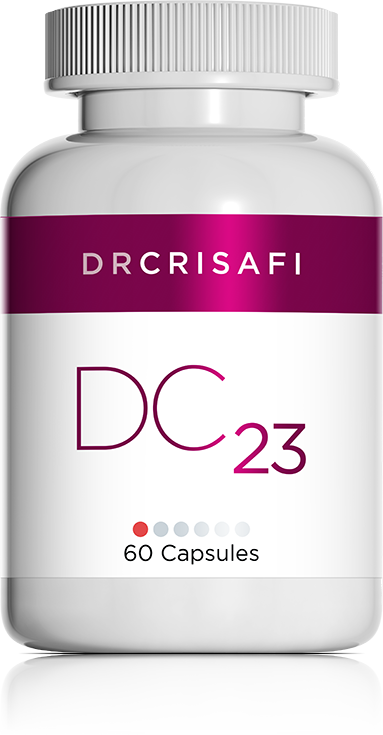 Available at our clinic only
DC23 (GLS-MSM NAG). A nutritional formula that helps maintain and support the joints, ligaments and tendons.
Ingredients
2 vegetarian capsules contain:
Glucosamine sulfate 1,000 mg
N-acetyl glucosamine 250 mg
Methylsulfonylmethane (MSM) 600 mg
Capsule shell: Vegetarian gelatin and water.
Effects
This nutritional formula helps promote joint repair in cases of general arthritis, arthrosis and osteoarthrosis.
Glucosamine sulfate is necessary for cartilage repair and the production of synovial fluid, which acts as a buffer between the joints. It helps maintain healthy cartilage and/or joints.
N-acetyl glucosamine is a more bioactive form of glucosamine. Its presence in the formula ensures that even those who have difficulties converting glucosamine (acetyl) will see results.
MSM is a natural, plant-based anti-inflammatory, which also has a mildly detoxifying effect on the liver.
It may be used in small doses as a preventive measure in middle-aged (and older) adults who exercise regularly or play a lot of sports.
Indications
Arthrosis.
Joint pain.
Osteoarthritis.
Chronic bursitis or tendinitis.
Has little to no effect on rheumatoid arthritis.
Warning / Notes
Not to be used in the case of a shellfish allergy.
May be used in conjunction with magnesium (DC 22 or DC 37) and DC 25 for faster results.