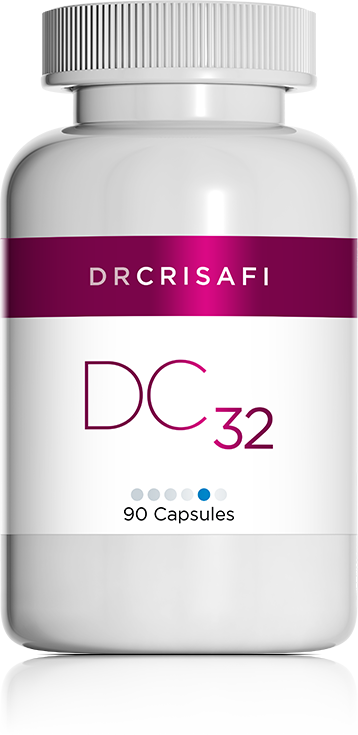 Available at our clinic only
DC 32 (ORAC Plus) is a very powerful natural antioxydant supplement. It helps prevent the premature aging of the skin.
Ingredients
Billberry extract (25% anthocyanidins) 50 mg
Grapeseed extract (95% proanthokcyanidin) 50 mg
Pomegranate (40% ellagic acid) 50 mg
Vitamin C (magnesium ascorbate) 500 mg
Bamboo extract (70% silica) 145 mg
White tea extract (90% polyphénoles) 600 mg
Effets
Highly concentrated antioxidant activity
Reduce the premature aging of the skin.
Indications
Natural Face lift.
Prevent the premature aging of the skin.
Reduce and/or prevent lines and wrinkles.
Natural Powerful antioxidant supplement.
Using the analytical method approved by the USDA this supplement has an antioxidant activity equivalent to 8 - 11 portions of fresh fruits and vegetables and 200ml of red wine.