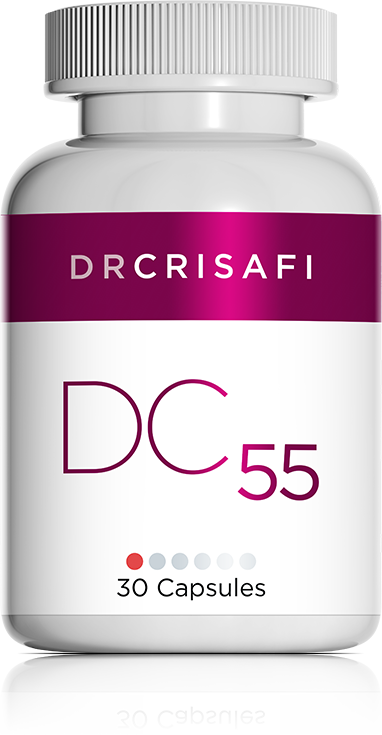 Available at our clinic only
DC55 (Echin-Immun). This echinacea, vitamin and mineral-based formula helps support immunity, particularly in the case of a cold or flu.
Ingredients
Each capsule contains:
Vitamin A 5,000 IU
Vitamin C (magnesium ascorbate) 500 mg
Vitamin B6 20 mg
Zinc (citrate) 15 mg
Echinacea (75 mg of a 4:1 extract) 300 mg
Bioflavonoids (lemon) 25 mg
Capsule shell: Vegetarian gelatin and water.
Effects
Vitamin A, like vitamin C and zinc, is necessary for the immune system to function properly.
Zinc helps the body use vitamin A more efficiently.
Vitamin B6 is very important to antibody formation.
According to the World Health Organization (WHO), echinachea has been shown in over 350 studies to be effective in boosting immunity, particularly respiratory immunity. It is also recognized for its ability to promote mucosa repair. It plays an important role in the mucosae of the respiratory, urinary and gastro-intestinal systems during infections.
Finally, bioflavinoids act in synergy with vitamin C, thus boosting its effectiveness.
This formula is intended to increase immunity. It is very effective in cases of respiratory infections, such as a cold or flu.
Indications
Benign respiratory infections, colds or flu.
Supports the immune system in fighting bacterial, immunitary or fungal (e.g., yeast) infections.
Can be taken as a preventive measure to boost immune system capacity.
Warning / Notes
Not to be taken continuously for more than 2 weeks.
To be taken only 5 out of 7 days when taken continuously.
Not to be given to children under 12 unless advised to do so by a health professional.
Not to be used by individuals suffering from an auto-immune disease.
DC 55 may be used in the short term with DC 14 in order to obtain faster results. The two formulas are not to be used together for more than 2 weeks.